Threat Intelligence Services
Cyberint's impactful intelligence solution fuses real-time threat intelligence with bespoke attack surface management, providing organizations with extensive visibility into their external risk exposure and enabling a proactive approach to cybersecurity.
Cyberint leverages autonomous discovery of the open, deep, and dark web to continuously map out an organization's external attack surface and identify any threats relevant to the customer's brand, infrastructure and data. Global customers, including Fortune 500 leaders across all major market verticals, rely on Cyberint to prevent, detect, investigate, and remediate their most relevant and pressing threats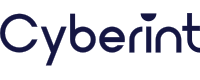 Cyberint
Begin your journey to impactful intelligence with Cyberint
Improve visibility on the open, deep and dark web
Uncover and eliminate hidden threats
Protect your external attack surface
Safeguard your brand and data
Accelerate response and takedowns
1. The latest and most relevant threat intelligence
Cyberint collects more than 40 million new intelligence items every month, including 17 million sets of leaked credentials, 152K new breached payment card details, and 169K unique malware logs. All of this intelligence is continuously added to Cyberint's security data lake, providing relevant, timely, and impactful intelligence to customers.
2. Visibility across the attack surface and open, deep and dark web
Cyberint provides superior visibility on the open, deep, and dark web. Attack surface monitoring uncovers open web risks, like shadow IT, exploitable CVEs, high-risk open ports (e.g. RDP or SSH), and misconfigurations, such as exposed cloud storage. Deep and dark web monitoring exposes risks like malware infections, leaked credentials, phishing attacks, and other threats.
3. Protection for brand, trademarks, data, and intellectual property
In addition to external IT assets, corporate assets like logos, trademarks, and data also need protection in the digital sphere. Cyberint automatically detects misuse of brands and logos, such as phishing sites or social media profiles that impersonate the customer, leading to a faster takedown. Cyberint also monitors dark web forums and pastebins for leaked data, like credentials, source code, and PII.
4. Superior support and high-fidelity, contextualized alerts
Cyberint's analysts and researchers are experienced cybersecurity experts. While some alerts are fully automated, others are triaged by Cyberint's team to ensure extremely high-fidelity intelligence. All alerts are fully contextualized to accelerate response and takedown actions. The Cyberint team can also lead investigations, manage takedowns, and provide on-demand threat reports, as requested.
5. One powerful platform with coverage for many use cases
Cyberint's Argos Edge™ platform provides impactful threat intelligence, attack surface monitoring, and brand protection services, all in one low-touch solution. The platform efficiently provides coverage for many use cases: phishing, fraud, ransomware, brand abuse, data leaks, vulnerabilities, and more, ensuring continuous external protection from cyber threats.