Continuous Security Testing Platform
Synack helps clients with strategic penetration testing providing full control and visibility, reveals patterns and deficiencies in their security program, enabling organizations to improve overall security posture and providing executive-level reporting for the leadership and the board of directors. With a trusted community of ethical security researches, Synack offers an on-demand security testing platform, enabling continuous pentesting on web and mobile applications, networks, Application Programming Interfaces (APIs) and cloud assets.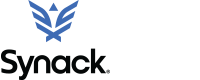 Synack
Continuous and scalable security testing
Targeted security testing that scales
Auditable testing activity
Testing that aligns with development cycles
Actionable reports at your fingertips
Continuous coverage for all cloud providers
Testing to protect and harden the API attack surface
The premier security testing platform
With a one-off pentest, companies leave themselves vulnerable. Stay ahead of threats with strategic security testing that scales to cover your cloud, APIs, web apps, host infrastructure and mobile.
It's time to embrace a transformational security testing solution!
Annual testing does not keep pace with today's agile development life cycles that introduce new code daily. Moreover current security testing methodologies often treat all assets the same despite a varied level of risk.
Synack's strategic approach provides continuous pentesting and remediation guidance that actually improves your security posture, unlike more tactical approaches that claim success when regulators are satisfied. With the Synack Platform, organizations can have an effective security testing solution that adheres to their unique and evolving security testing demands.
Have all of your security testing needs, all on one platform. Benefits include:
Identifying root causes of your organization's vulnerabilities
On-demand and continuous testing
Vulnerability management and patch verification
Real-time and actionable analytics into your attack surface and how it's improving
Top-tier customer support, available 24/7 to meet your needs
Synack provides both point-in-time and continuous options for pentesting. The Synack pentesting solutions include Synack14, Synack90 and Synack365. Synack14 provides a two-week process for pentesting while Synack90 and Synack365 provide 90-day and year-round options respectively.
Synack provides better speed, coverage and depth than its competitors. A test in days, not weeks or months. Synack provides reporting that gives customers control and visibility into their testing traffic. Synack uses a model to incentivize their trusted global researcher community to provide its customers with high quality results and catch critical vulnerabilities.
The offering
The Synack Platform is the base subscription for each client, within which any additional testing performed is captured. The Synack Platform enables customers to track improvements in their attack surface hardness over time, launch testing on-demand and evaluate the quality of the Synack pentesting based on researcher coverage and controls, rather than just vulnerabilities found. It also provides immediate access to actionable, audit-ready reports and patch verification methods. Tactically, security teams can identify exploitable vulnerabilities to fix them and strategically, security leaders can identify root causes and trends across asset type and at scale.
Synack's open vulnerability discovery (OVD) pentesting solution is available in 14, 90 and 365 day increments. The tests leverage varied skill sets and experience levels of the Synack Red Team, vulnerability scanning, and vulnerability operations to deliver a better pentest experience.
Synack's elite and vetted community of 1,500 trusted researchers globally enables a better pentest experience. A typical pentest will have an average of 50 pentesters on target instead of just two in most other cases. Synack's incentive driven approach means that researchers are monetarily rewarded for the vulnerabilities they find instead of traditional time and materials. Additionally, Synack triages all vulnerabilities to reduce false positives.
Within the Synack Platform, an extensive range of testing add-ons for on-demand security tasks can be selected and purchased from the Synack Catalog. These can include additional security checks such as NIST 800-53 and OWASP Top 10, amongst many more.