Security Incident & Event Management
The affordable, intelligent, easy to implement, maintain and manage SIEM solution of Logpoint Extracts events and incidents from the billions of logs in any infrastructure of any size. Filtered and correlated results are presented in an easy to understand and control dashboard. The solution is scalable both horizontally as vertically and can be implemented as a software, VM or hardware appliance. Logpoint forms the center of our ecosystem in which all information comes together and more valuable insight is gained to further ´be in control´.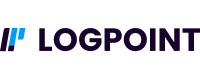 Logpoint
Logpoint is dedicated to delivering customer-focused applications within IT security, particularly Security Information and Event Management (SIEM).
Log aggregation and search
Log correlation
Real-time alerting on security incidents
Dashboards and reports
ImmuneSecurity has decided to rebrand their global SIEM and Log Management product and services with one simple, recognizable and revealing name: Logpoint.
While SIEM is the principal technology used for security monitoring by enterprises today, the Logpoint platform is clearly the sharpest solution for meeting any global requirement.
Those who deliver mission-critical network services and applications are feeling this pain the most. Logpoint offers the ultimate sophistication in SIEM solutions. Enjoy advanced correlation, searches, reporting and displays for security incidents across any IT infrastructure.
Solve your SIEM needs and generate business value as Logpoint's delivers on:
Compliance Management
Unique User Experience
Enterprise Scalability
Reduced Support Cost
Attractive License Cost
Logpoint extracts events and incidents from the billions of logs existing in any IT infrastructure – no matter how large or complex. Log results are filtered and carefully correlated in clear, understandable and easy-to-manage Dashboards that can be configured to the specific roles, tasks and responsibilities of each user. Logpoint is SIEM is an easy, adaptable, scalable and cost-efficient package.
Logpoint functionality:
Proactive Monitoring
Architecture & Enterprise Scalability
For more information, call our security consultants at +31 (0) 345 506 105 or send an email to info@isoc24.com