Security Incident & Event Management
The affordable, intuitive, easy to implement and manage converged SIEM & SOAR solution of Logpoint extracts events and incidents from the billions of logs existing in any IT infrastructure of any size for exhaustive security analytics. Filtered and correlated results are presented in an easy to understand dashboard. The solution is scalable both horizontally as vertically and can be implemented on premise, in the cloud, on a VM or hardware appliance. By combining SIEM, SOAR, UEBA, Endpoint Security and BCS for SAP security analysts are facilitated to become more efficient and consistent in threat response.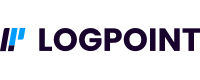 Logpoint
Converged SIEM, SOAR, UEBA and Endpoint Security solution
Includes SOAR functionality
Node-based predictable licensing
No limitation on EPS or data volumes
User-based SaaS licensing
Easy to learn, implement and maintain
Out-of-the-box integrations and fully scalable
European based SIEM vendor
Streamlined cyber security operations, converged on a single platform
SIEM, SOAR, UEBA and BCS technology are converged in one platform to reduce the number of point solutions, vendors, and integrations security teams must maintain. With the ability to automatically add threat intel, business context and risk to observations, customers are able to turn weak alerts into meaningful investigations. The analysts are equipped with automation tools (such as playbooks) at their fingertips so they can respond faster than ever. The built-in orchestration functionality assists analysts making correct and consistent decisions by providing context enrichment and prioritizing alerts.
Logpoint leverages advanced analytics, accelerated by machine learning to improve our customers' cybersecurity and automate their digital transformation. Logpoint's security analytics engine allows users to easily identify attacks, immediately respond and effectively report.
Level up your security with predefined use cases and automation
Threat detection and response
Phishing, malware, and ransomware attacks are a constant threat to many organizations. Logpoint provides security teams with the edge to respond efficiently to such attacks by providing automated investigation and intuitive threat hunting capabilities. All alerts in Logpoint are configured to the different stages of the MITRE ATT&CK model, making it easier to get situational awareness of the entire environment.
Insider threat protection
Insider threats often rely on compromised credentials or coercing users into performing actions that damage enterprise security. To identify such attacks, you need a robust solution that allows the security team to determine normal versus abnormal activity on your network quickly.
Infrastructure and cloud security
Organizations are moving more applications and workloads to the cloud every day. Confidence is building as efficiencies increase, but cloud security is still a blind spot. Logpoint provides visibility to your cloud data, including infrastructure and applications. Logpoint provides full integration into cloud services such as Office 365, Azure, Amazon Web Services and Google Cloud Platform.
Compliance
Meeting compliance can be costly and complicated. But that investment is minimal compared to the costs of fines, legal costs and a damaged reputation. Automate and consolidate compliance reporting with reports that show auditors security controls are in place and work as designed. With us you get compliance reporting for ISO, GDPR, NIST, NIS2, PCI DSS, NERC-CIP, SOX, and many others.
SAP Security
Advanced analytics and innovative orchestration capabilities are unified in a centralized security platform allowing you to effectively detect and manage incidents compromising the security of your SAP systems. Effectively detect, monitor, and respond to unauthorized access, violations, fraud attempts, IP theft, and operational degradations threatening your compliance, stability, and security of your SAP systems.
Why customers choose Logpoint
Customers continuously rate the Logpoint support and services with 98% satisfaction. Logpoint is dedicated to helping its customers to succeed from day one and beyond.
Customers are facilitates with a single platform at the heart of their security organization. This increases automation capabilities and enables security teams to efficiently respond to threats.
Logpoint licensing is based on the number of nodes sending logs to the platform. Customers can have peace of mind that their budget will not increase alongside data volume usage.