Automated Analysis & Forensics
ZecOps is a cybersecurity automation company that takes a realistic approach to cybersecurity by leveraging crash analysis to automate Advanced Persistent Threats (APTs) Threat Hunting, Threat Intelligence generation, and 0-Day Attacks discovery.
ZecOps is finding and leveraging attackers mistakes approach is a novel and realistic approach to perform Digital Forensics and Incident Response (DFIR). The company provides solutions for mobile, endpoints, servers and applications.
ZecOps is headquartered in San Francisco with offices in Tel Aviv and London.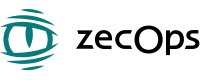 ZecOps
Agent-less Solutions to Find and Leverage Attackers' Mistakes
Shorten investigations time from months to minutes
Increase SOC productivity, and empower the team with advanced investigations capabilities
Save costs on incident response
ZecOps crash forensics platform delivers the following automated capabilities
Automatically extract attackers' tools, exploits and payloads
Digital Forensics & Incident Response
Risk & Compromise Assessment
Produce Crash-based Threat Intelligence
Vulnerabilities and Weaknesses Discovery
Detect and remediate APTs and 0-Days that go unnoticed otherwise
Crash-based Threat Hunting, Threat Intelligence, and Secure Development Lifecycle

Mobile, Endpoints & Servers - Use Cases
Advanced Persistent Threat (APT) detection & Mobile Threat Hunting
Pre and Post travel inspections in near real time
Identify and prevent damage of disruptive and destructive attackers
Instant Risk & Compromise assessment
Incident response automation
Remediation automation
Organisation-wide disinfection
Application Performance Monitoring (APM)
Digital Experience Monitoring
Faster Mean-Time-to-Resolution
Root Cause Analysis (RCA) for downtime
Applications - Use Cases
Uncover Hidden Vulnerabilities (CVEs) and Weaknesses (CWEs)
Increase Patching Window & Faster Mean-Time-to-Resolution
Find root causes for downtime
Application Performance Monitoring (APM)
For more information, call our security consultants at +31 (0) 345 506 105 or send an email to info@isoc24.com