Endpoint Security
The Carbon Black security solution is the industry's first and only endpoint threat prevention, detection, and response solution. The solution is specifically built to deal with new and upcoming threats. The solution can also provide security and risk professionals with the ultimate advanced threat protection for their Windows, Mac and Linux endpoints and servers.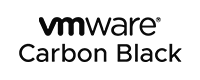 Carbon Black
One solution for continuous endpoint recording, live response & attack recovery.
Covers every requirement of Next-Gen Endpoint Security, in real-time
Integrate with anything and everything in your security stack
QSA-validated compliance controls for PCI, HIPAA, NERC, SOX and FFIEC
One platform for all your endpoints and servers, SaaS or on-premise
The solution uses one lightweight agent for the visibility, detection, response and protection resulting in very low impact on systems, administrators and users. The solution also provides continuous real-time monitoring and recording of the endpoints and servers which results in actionable intelligence. From a single console the insight is provided on what is running on a system and what has happened on the servers and endpoints. This information enables better prioritization of alerts.
The solution integrates amongst others with the solutions of both Palo Alto Networks and FireEye. Network security alerts can be automatically correlated with real-time endpoint data. So fast alert prioritization can take place by having the information if malware has actually reached the endpoint and if it was executed and more. Every instance of a suspicious file identified by Palo Alto Networks or FireEye can be located across the endpoints and servers. The integration furthermore offers the possibility to submit all new files arriving on the endpoints automatically or on demand so the malicious files can immediately be stopped from spreading or executing.
The only next-gen endpoint and server security solution that runs on Windows, Mac and Linux. With Carbon Black you'll have the same level of security across these platforms.
Remote and disconnected users raise your risk profile because your network security tools can't protect them. Because Carbon Black resides on your users' machines, it constantly protects your users even if they disconnect from the corporate network, insert a USB drive, connect a cell phone to their PC or Mac, Linux etc. And it continues to watch and record everything while the endpoint is disconnected, so you maintain a full recorded history.
Carbon Black also delivers proven reliability and scalability in all possible ways. Over a 1000 deployments year to date worldwide and more than 25% of the Fortune 100 companies use the solution. Carbon Black protects organizations and stops the most advanced attacks, including Flame, Gauss and the malware responsible for the RSA breach.
For more information, call our security consultants at +31 (0) 345 506 105 or send an email to info@isoc24.com