Threat Intelligence Services
Blueliv is a leading provider of targeted cyber threat information and analysis intelligence. Blueliv aggregates and correlates a comprehensive range of cyber threats to turn global threat data into predictive, actionable intelligence that detects, identifies and help stops cyber threats.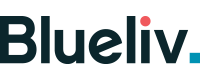 Blueliv.
A comprehensive set of threat feeds which delivers actionable intelligence
Proven expertise.
High-quality information sources.
Correlation and enrichment.
Actionable intelligence.
Easy to deploy and integrate.
The Blueliv feeds allow any organization to track in real-time the threats that are aligned against it in order to qualify which attack vectors malicious attackers are using and what the potential IOCs are using automated alerts. With this information, organizations can successfully deploy the right mitigation measures, saving valuable time and resource. Blueliv continuously scours and analyses thousands of sources to provide unique intelligence about verified online crime servers conducting malicious activity, infected bot IPs, malware hashes and hacktivism operations. The Blueliv feeds provide high-impact results rapidly.
The Blueliv solution is more than just a data feed. The Blueliv Cyber Threat Intelligence Platform enables organizations to create a dynamic and more holistic security infrastructure with the following features:
1. Global threat intelligence delivered locally
Intelligent threat data aggregated using malware sandboxes, honey pots, honey clients and spam mailboxes that allows companies to identify different threat actors around the world.
2. Continuous real-time updates
The Blueliv feed is constantly tracking threats in real-time, providing its clients with extremely fresh intelligence on live threats targeting their users and customers and enabling security analysts to significantly reduce manual processing tasks. In addition, the crowd-sourced information helps clients reduce the false positive ratio. Unlimited queries can be run in real-time.
3. Unique comprehensive range of cyber threat intelligence
The feed provides data relating to crime servers, BotIPs, attacking IPs, TOR networks malware hashes and hacktivism. This data comes from a wide range of open sources and includes private and proprietary intelligence from sinkholed sites, malware repositories as well as Blueliv's alliances and collaborations with different trusted organizations.
4. Machine-readable threat intelligence
The data has been translated from human to machine-readable formats to allow for rapid dispersion to onsite and cloud infrastructures. This provides the context needed to enable the client to increase their threat visibility and improve their security posture. Blueliv uses the standard STIX format to represent structured cyber threat information. Feeds are also available using REST architecture with HTTP protocol and JSON format.
5. Easy and direct integration
Easy to setup, easy to integrate into your SIEM and other security products through a single point of contact (API) or through official security vendor applications markets. Plugins are available for the most common SIEM solutions and a powerful SDK for integration exists.