Cloud Access Security Broker
Secure and achieve visibility over SaaS apps like Office 365 and G Suite, internal apps like Exchange and SharePoint, and IaaS providers like AWS and Azure. Protect cloud data at rest with patented cloud encryption and suspicious activity detection. Enforce access, sharing, and data leakage prevention policies across multiple cloud services. Protect sensitive data synced to any device - without agents.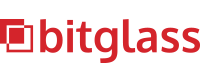 Bitglass
The only complete CASB solution.
Understand cloud usage
Secure data at its source
Manage mobile devices painlessly
Uncover network threats
Fast and easy deployment
No changes to user experience
End-to-end data protection from the cloud to any device. Deploys in minutes and works with all major cloud apps.
Cloud security, protect cloud data everywhere
Understand cloud usage
Identify sensitive cloud data at rest and limit external sharing.
Be alerted to suspicious behavior.
Log activity for compliance and audit.
Secure data at its source
Safeguard data with cloud DLP, Advanced Threat Protection, dynamic watermarking, and more.
Protect data at rest with full-strength, searchable AES 256-bit encryption.
Control data access
Apply granular access controls based on current user context –device type, location, role, and more.
Secure logins with integrated SSO and MFA.
Mobile security, secure mobile devices without MDM
Manage mobile devices painlessly
Deploy Bitglass in minutes – without agents or MDM.
Enforce mobile security policies like PIN codes and device encryption.
Selectively wipe corporate data on lost devices.
Govern mobile access
Distinguish between managed and unmanaged devices.
Use contextual factors to watermark, encrypt, redact, or block sensitive data.
Get alerts when data policy violations occur.
Be loved by employees
Native apps work seamlessly.
Employees keep their privacy.
Breach discovery, your company's data risks, uncovered
Uncover network threats
Identify high-risk outbound traffic – shadow IT, malware, anonymizers, and more.
Find breach events quickly and limit damage.
Intelligent, time-saving alerts
Auto-prioritization – no more endless alert lists.
Proprietary risk intelligence database provides up-to-date and accurate threat detection.
Technology
Bitglass acts an intermediary between users and the cloud, protecting data end-to-end, in any cloud app and across all devices. Our hybrid architecture leverages a robust data protection engine, Citadel, and Omni multi-protocol proxies to protect data in motion and data at rest.
Managed and unmanaged devices use Omni multi-protocol proxies to access sanctioned cloud apps. No agents or user retraining required.
Data at rest in the cloud is protected with Citadel DLP, encrypted at rest with Harbor, and monitored via API to identify compliance violations and external sharing.
Identity - Bitglass integrates with all major identity providers and leverages SAML SSO to secure access.
Fast and easy deployment
Whether you have 100 users or 100,000, implementing Bitglass is quick and painless. Easily configure your identity provider and set up cloud DLP policies in minutes. No software installations or network reconfigurations.
No changes to user experience
Employees login and use cloud apps as usual.